Baird has a long history of success in the Test, Measurement & Automation (TMA) sector. As one of the first investment banks to establish a dedicated TMA coverage effort in 2000, we have completed over 85 M&A transactions representing over $25 billion in deal value. Baird's Industrial Automation practice combines global capital markets capabilities with extensive industry knowledge to offer leading M&A advisory and capital-raising services across a range of Industrial Automation verticals and sub-sectors. From hardware and equipment providers to systems integrators, software/controls and service providers, we have established relationships with, and access to, key industry and client decision makers, making Baird a trusted relationship for our clients.
Let us help you write your growth story.
Joel Cohen
+1-312-609-4924
jcohen@rwbaird.com
David Steinkeler
+1-312-609-7019
dsteinkeler@rwbaird.com
Alex Laurn
+1-312-609-4479
alaurn@rwbaird.com
Satoshi Matsumoto
+1-646-557-3201
smatsumoto@rwbaird.com
Kevin Zhou
+1-312-609-4940
kzhou@rwbaird.com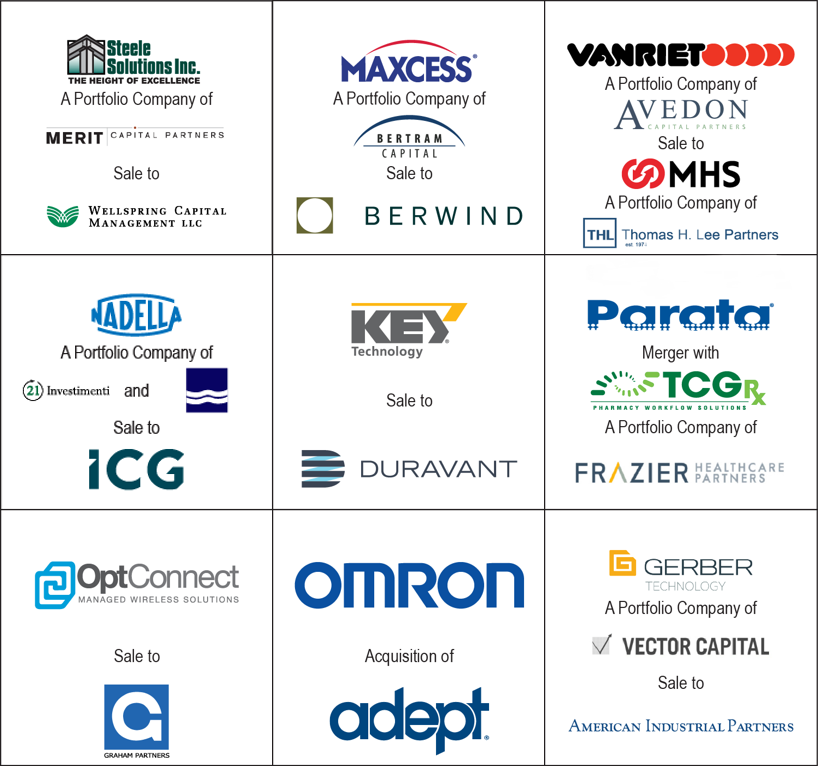 The above transactions were selected for their relevance to the Industrial sector and do not represent all Baird transactions. View our website at rwbaird.com/investment-banking for a full list of transactions.