Baird has deep experience across the Industrial Equipment sector, including all types of M&A and capital raising transactions globally. Our team has expertise across numerous sub-verticals and end markets, along with both new equipment and replacement / aftermarket focused business models. We understand the power of productivity / safety-led value propositions, the impact of automation within industrial equipment, the perceptions of cyclicality in the sector and the value of an installed base of equipment on aftermarket / recurring revenue. Our experience spans complete equipment solutions, discrete equipment sub-components, aftermarket / consumable products and professional tools. Within the Industrial Equipment sector, our team has a track record of delivering exceptional outcomes and consistently exceeding the expectations of our clients.
Let us help you write your growth story.
Mike Barina
Managing Director
+1-414-298-1885
mbarina@rwbaird.com
Mike Lindemann
Managing Director
+1-414-298-7408
mlindemann@rwbaird.com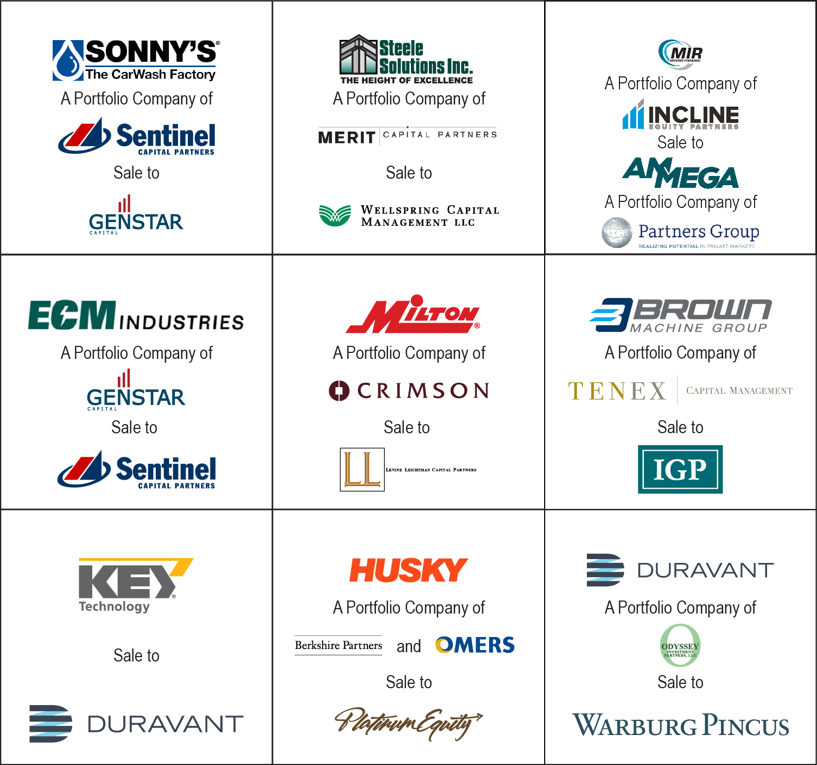 The above transactions were selected for their relevance to the Industrial sector and do not represent all Baird transactions. View our website at rwbaird.com/investment-banking for a full list of transactions.