Baird's Packaging practice provides substantial industry expertise and senior leadership. Our extensive coverage of the global packaging industry includes items that package, store, and protect products. Packaging is used throughout the supply chain and is integral to product filling, shipping/distribution, and retail marketing. We are a trusted and prominent advisor for companies and provide valuable insight into industry trends.
Let us help you write your growth story.
Justin Albert
Managing Director
+1-303-270-6381
jalbert@rwbaird.com

Alex Ballantine
Managing Director
+44-207-667-8242
aballantine@rwbaird.com
Tom Coburn
Director
+1-312-609-2545
tcoburn@rwbaird.com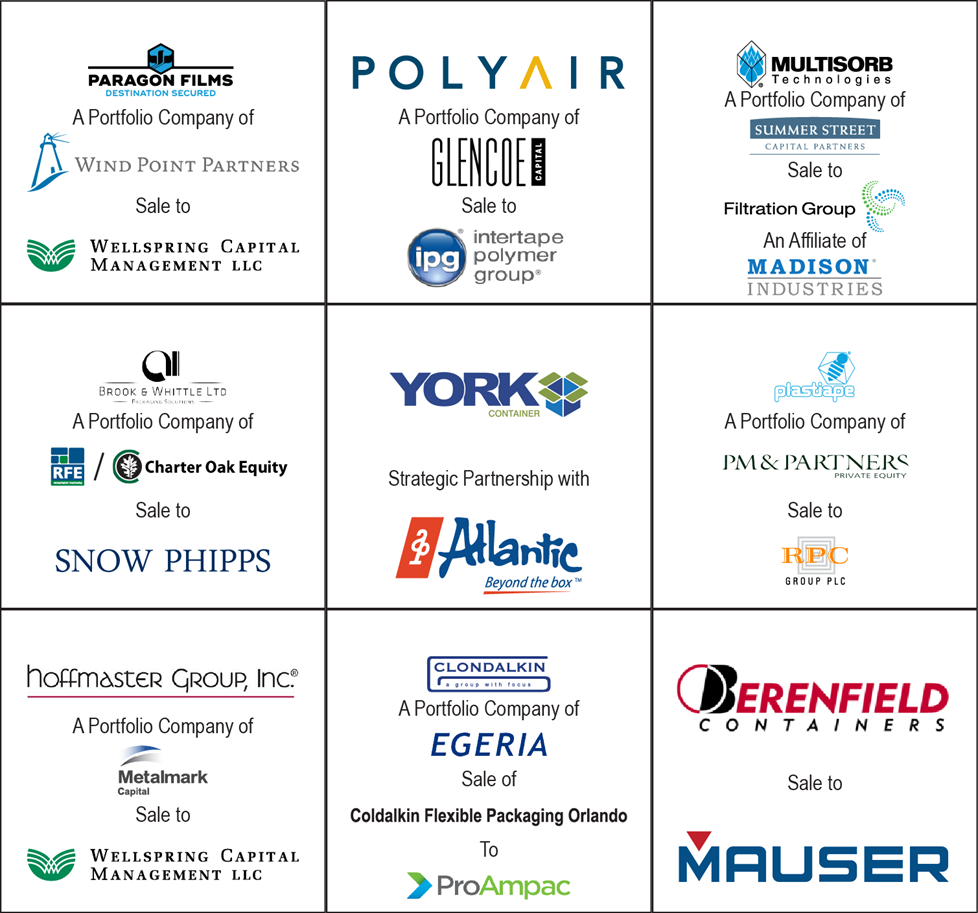 The above transactions were selected for their relevance to the Industrial sector and do not represent all Baird transactions. View our website at rwbaird.com/investment-banking for a full list of transactions.