Baird's packaging investment banking practice provides advisory and financing services to public companies, private business owners and private equity firms that are active within the sector. Our integrated U.S., European and Asian team's longstanding packaging coverage provides us with extensive experience that spans across packaging formats, substrates, business models, end markets, and geographies. The breadth and depth of these experiences distinguishes Baird within the packaging sector as it affords our team with unique and valuable insights into the market and has enabled us to build an extensive network of relationships among active packaging investors.
Let us help you write your growth story.
Justin Albert
Managing Director
+1-303-270-6381
jalbert@rwbaird.com

Alex Ballantine
Managing Director
+44-207-667-8242
aballantine@rwbaird.com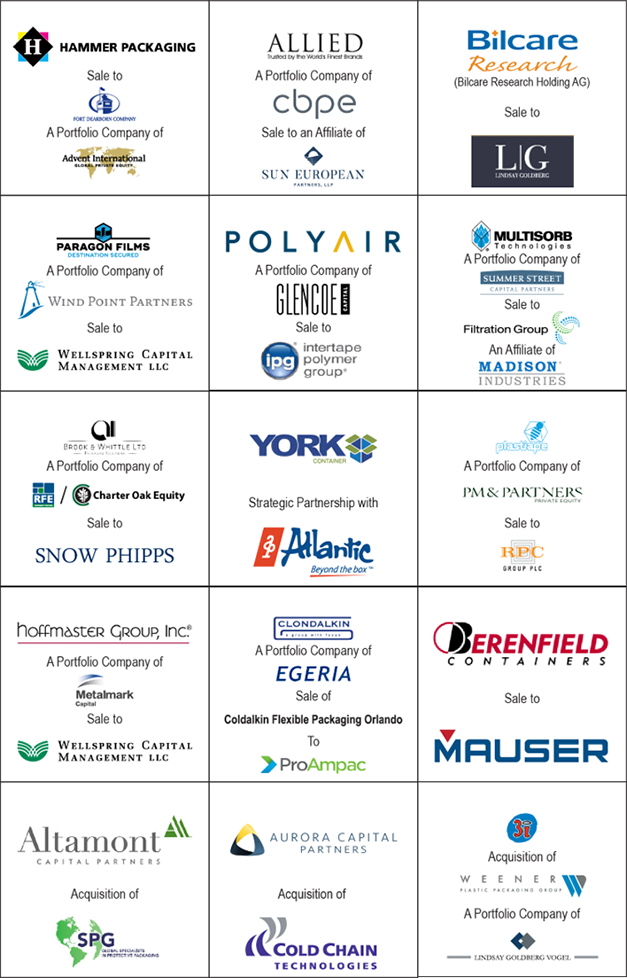 The above transactions were selected for their relevance to the Industrial sector and do not represent all Baird transactions. View our website at rwbaird.com/investment-banking for a full list of transactions.