Baird is a leading advisor of global process and flow control companies. These companies design and manufacture solutions such as valves, pumps, compressors, seals, electric motors, generators, mechanical power transmission products, and hydraulic components, all of which are used to move, control and measure substances flowing through various stages of a process. Since 2000, Baird has completed well over 150 M&A advisory and equity or debt capital raise transactions in this sector, spanning the globe, and Baird's dedicated sector banking experts continue to be the trusted advisors of leading participants in these markets.
Let us help you write your growth story.
Joe Packee
Managing Director
+1-414-298-7644
jpackee@rwbaird.com
Nick Sealy
Managing Director
+44-207-667-8370
nsealy@rwbaird.com
Dale Rudow
Director
+1-414-298-7495
drudow@rwbaird.com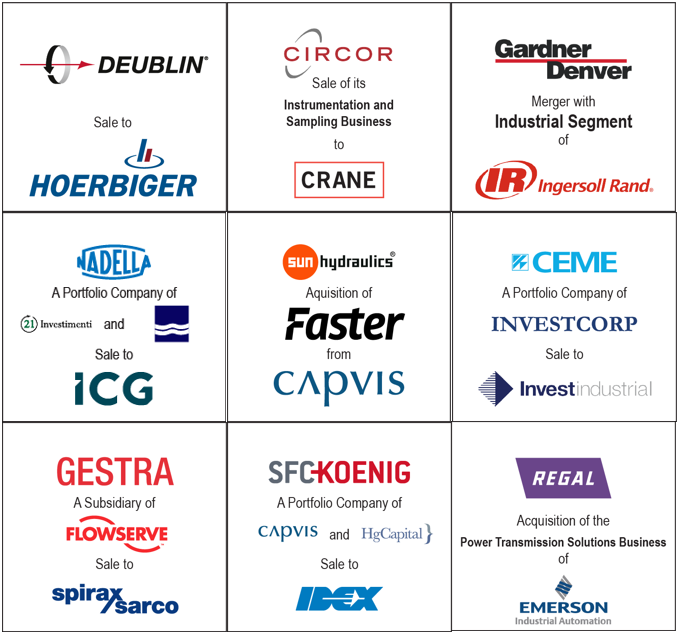 The above transactions were selected for their relevance to the Industrial sector and do not represent all Baird transactions. View our website at rwbaird.com/investment-banking for a full list of transactions.