Baird's Rail team combines global capital markets capabilities with extensive industry knowledge to offer leading M&A advisory and capital-raising services for players across the rail industry landscape. From equipment providers, suppliers, operators and service providers to both freight and passenger rail, we have established relationships with, and access to, key industry and client decision makers, making Baird a trusted relationship for our clients.
Let us help you write your growth story.
Mike Lindemann
Managing Director
+1-414-298-7408
mlindemann@rwbaird.com
Dan Pelech
Vice President
+1-312-609-4744
dpelech@rwbaird.com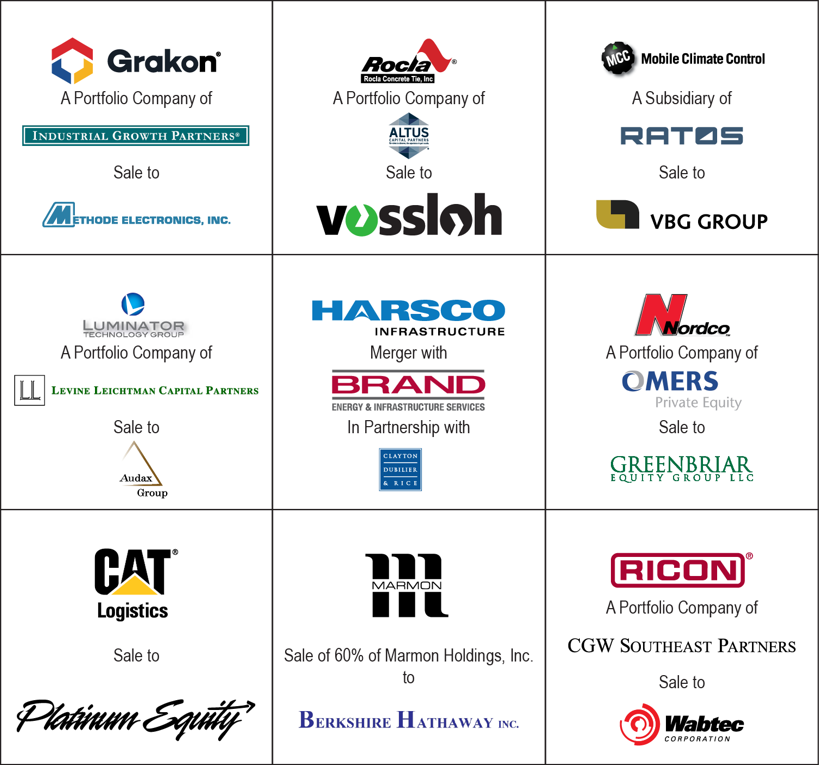 The above transactions were selected for their relevance to the Industrial sector and do not represent all Baird transactions. View our website at rwbaird.com/investment-banking for a full list of transactions.