Case Study: Power Products Global Marine and Mobile

Baird Advises Power Products on Sale of Division to Brunswick
Baird recently advised Power Products, a portfolio company of Genstar Capital, on the sale of its global marine and mobile division to Brunswick Corporation.
Power Products is a leading global provider of marine and mobile electrical components and power management systems. The company's electrical and power management solutions help build and maintain recreational boats as well as power recreational, specialty and emergency vehicles worldwide. Power Products' broad range of electrical devices include preeminent brands such as Ancor, BEP, Blue Sea Systems, CZone, Del City, Lenco Marine, Marinco, Mastervolt, Park Power, Progressive Industries, and ProMariner. Power Products is headquartered in Menomonee Falls, Wisconsin.
Following the transaction, Genstar will retain the Electrical Construction & Maintenance business, now known as ECM Industries, which was previously part of Power Products.
Transaction Highlights
Baird proactively positioned Power Products' global marine and mobile business as a scarce marine parts & accessories business, highlighting its portfolio of leading brands, global platform, unique channel access, experienced management team and premium financial performance
Baird helped to secure an exceptional outcome for Power Products' Global Marine and business ($910 million in cash) at a premium multiple
Transaction completed in ~60 days
Baird's Global Investment Banking Team
Contact Baird to discuss this deal, current market dynamics and their implications for your business.
Other Relevant Baird-Advised Transactions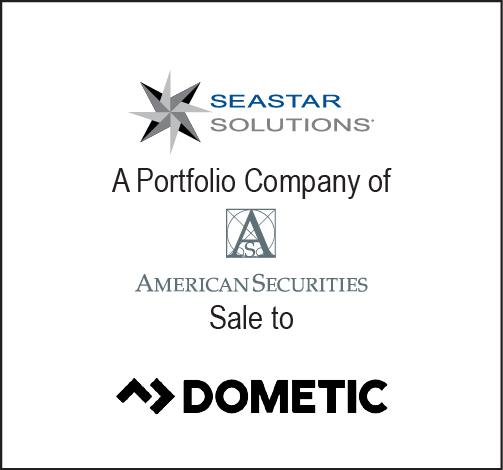 Baird served as a financial advisor to SeaStar Solutions, a leading global provider of vessel control, fuel systems and system integration for the marine industry, on its sale to Dometic Group, a global market leader in branded solutions for mobile living in the areas of climate, hygiene & sanitation, and food & beverage.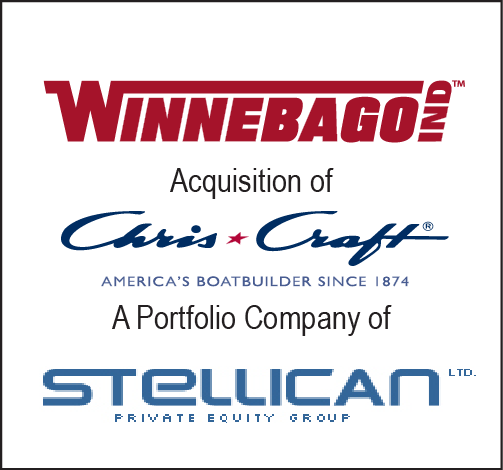 Baird served as the exclusive financial advisor to Winnebago Industries, Inc., a leading outdoor lifestyle product manufacturer, on its acquisition of Chris-Craft, an iconic recreational boat builder, from Stellican Ltd.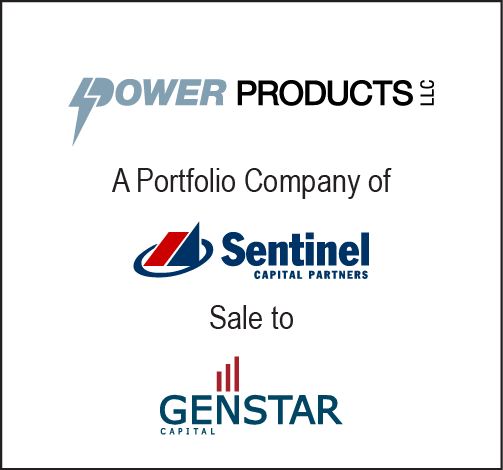 Baird served as lead financial advisor to Power Products, LLC, a global designer, manufacturer, and distributor of electrical products to the marine and recreation, construction and remodeling, industrial and transportation aftermarket sectors, on its sale to Genstar Capital LLC, a private equity firm that invests in leading middle-market companies.

While all clients' situations are different and experiences may differ, Baird's Global Industrial Investment Banking team has the experience and expertise to meet clients' needs.
The transactions were selected for their relevance to our Global Industrial experience and do not represent all Baird transactions. View our website at rwbaird.com/investment-banking for a full list of transactions.